Freak de l'Afrique is a Berlin based collective of DJs, MCs, Dancers & event managers who have a common passion for Africas modern club sounds.
The movement started in 2012 when the first members of the collective threw their first party named Afro Heat at the legendary Cookies nightclub. Over the following years more and more members joined the group playing national and international gigs throughout Europe and Africa.
Today Freak de l'Afrique hosts some of Germanys biggest club nights such as Cirque de l'Afrique, Black Paper, Bantu's Diary & The Afro House Xperience.

The motivation to create our own events comes from our early experiences in Berlin's nightlife. Extensive discrimination due to our skin colour at club doors and hardly any offers of modern African music led us to the decision in 2012 that it was time to create a party dedicated to African cultures and music styles and to welcome people of all backgrounds and identities.
Beginning with the party series 'Afro Heat' at the then Cookies Club in Friedrichstraße, the first evening was a great success with 700 guests.
Since then, we have brought our parties, together with our diverse and multicultural audience, to most of Berlin's clubs, including Prince Charles, Yaam, old and new Festsaal Kreuzberg, Gretchen, Postbahnhof, Bricks, Metropol, Spindler & Klatt, St Georg, Badehaus, Weekend, Alte Münze, Bii Nuu, Avenue, Haubentaucher and many more.
In 2016, we adopted the name Freak de l'Afrique and expanded the team to include more DJs, MCs and dancers.
Besides our regular events, there are numerous special events such as collaborations and curations. In addition to our own parties, showcases with our Freak de l'Afrique Soundsystem became more and more popular and were booked by clubs like Watergate, IPSE, Schwuz, Berghain Halle etc. We also played numerous gigs throughout Germany.
This was followed by invitations to festivals such as the Fusion Festival, Red Bull Music Festival, CTM Festival, Kassel Documenta, Splash Festival, Hype Festival and the Black Atlantica stage at the Carnival of Cultures street festival. Internationally, Freak de l'Afrique performed at the Notting Hill Carnival & Boiler Room Festival in London, Madrid, Accra, Dakar, Luanda, Prague and Zurich, among others.
We were booked by the Goethe Institute for an East Africa tour through 5 countries (Mozambique, Kenya, Madagascar, Rwanda & Tanzania) in 2019. Besides our performances, we also held workshops with East African music artists and produced songs together.
With Wena! J.A.M.E (www.wena-jame.com) we recently created the first stage show focused on African music culture
Creative exchange & platform for other artists & collectives
From the beginning, it was important to us not only to promote our own collective, but with our events to also offer a platform for other Berlin artists and collectives and to introduce them to our audience.
With our most successful event series Cirque de l'Afrique, we expanded our artistic range even further. It was important to us to include artists from the fields of poetry, song, dance and live painting and thus to support the visibility and relevance of these forms of performance. The Swag, Poetry Meets…., Steve Mekoudja, Leila Akinyi and many more were guests there. We also created a new event series called "You go laugh", in which we combine stand-up comedy with our music events.
In 2018 we produced a documentary for Red Bull Music about the Afro scene in Berlin in which we present ourselves and other artists, collectives and associations. The documentary was shown at numerous film festivals. https://www.youtube.com/watch?v=FaYl1cAhieI&t=3s 
National & International
For many years, we have been on the road nationally and internationally as proud representatives of a diverse and varied Berlin nightlife. Our regular Berlin party series 'Cirque de l'Afrique' has successfully established itself in Cologne and Frankfurt, where it took place every two months pre Corona. With our various performances in many cities in Germany, we have created great synergies and exchange between local and Berlin-based artists, which has resulted in numerous follow-up projects and exchange bookings.
In 2017, in cooperation with the Goethe Institut, we were able to hold a series of events for the first time on African soil, in Angola's capital Luanda. There, numerous daily newspapers reported about Freak de L'Afrique and the "Berlin party coming to Luanda". We were even invited on national television to talk about African music in Berlin's
nightlife.
In 2019, Freak de l'Afrique successfully took place in Kenya's capital Nairobi with 400 guests, also accompanied by a lot of media interest. We regularly invite international artists & collectives to Berlin, e.g. JustVibes (London), Afrolosjes (Amsterdam), DJ Paulo Alves (Angola), King Promise (Ghana).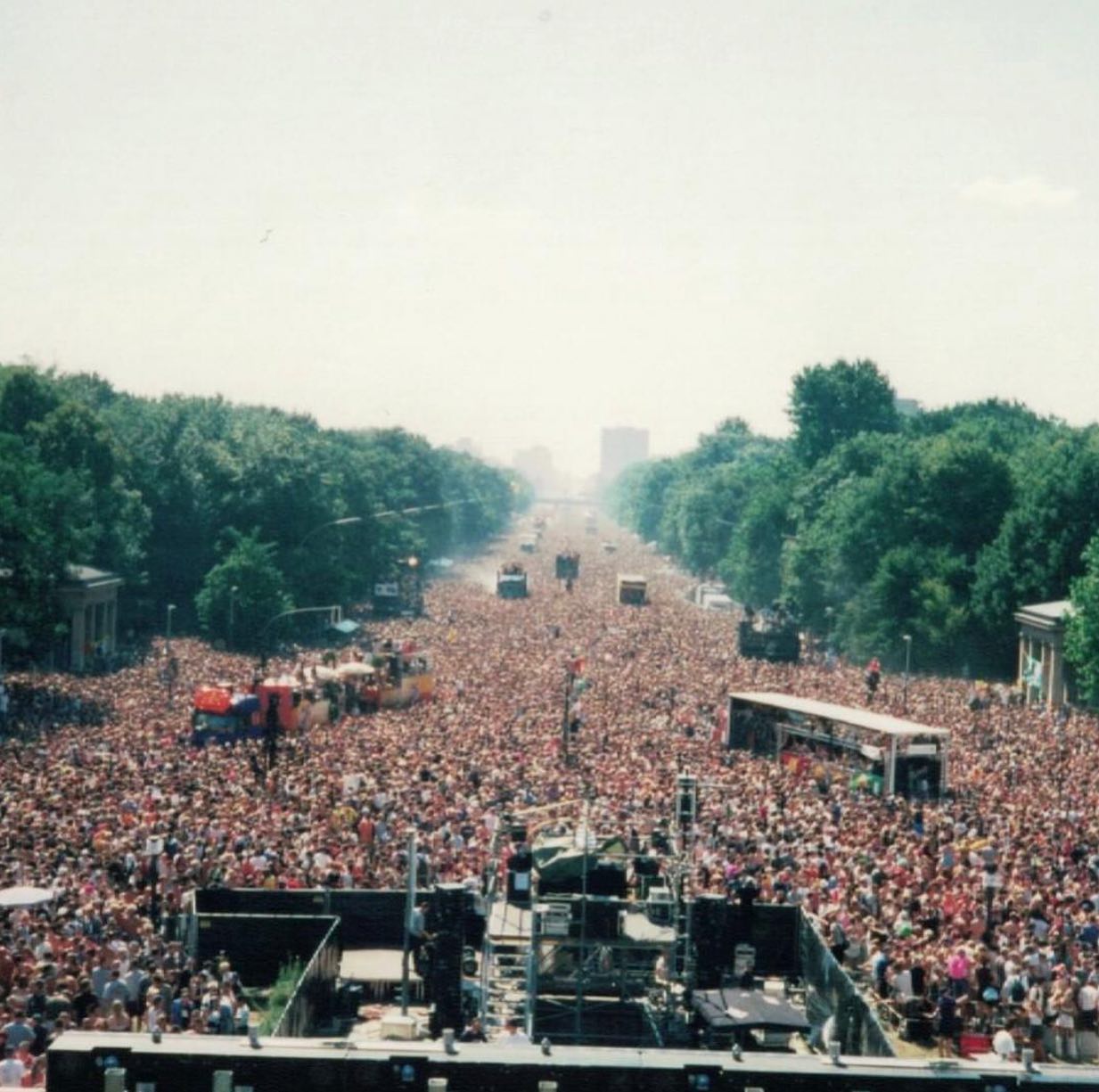 Carnival of Cultures
Our participation in the Carnival of Cultures attracts guests from all over Europe to Berlin. In addition to having our own truck at the parade, together with the association 'Each One Teach One', we have put together an extensive four-day complementary programme over the last few years, which takes place in various Berlin clubs with artists from all over the world.
With over 12,000 visitors to our Carnival of Cultures club events, the Freak de l'Afrique CoC weekend is one of the biggest African club events in Europe, alongside the parties at the Notting Hill Carnival in London, which means that Berlin's Afro scene is now very well recognised and respected internationally.
What is the hallmark of our commitment?
Diversity is our big flagship and this applies in several areas simultaneously. Musically, we do not restrict ourselves to the popular Afrobeats hits, but also cover electronic music such as Afro-House, Gqom & Kuduro. We have actually created our own party series for Afro-electronic music, called "The Afro House Xperience", which takes place every two months at Badehaus.
Our DJ team also specialises in Hip Hop, Dancehall, RnB, Soul, Grime, Zouk & Baile Funk. This musical diversity reflects in our audience as well. People from the most diverse scenes and areas, some of which have nothing to do with African music, feel welcome at our events.
There is also a good mix of age groups at our parties, so people in their 50s or even  60s feel comfortable at our parties and dance together with younger people and have fun in the club.
Our primary ambition is to create a safe space in Berlin's club culture for Berlin's Black population, where they do not have to fear discrimination at the door and where their own African culture is celebrated.
But we also stand for a new Afro-German self-confidence in Berlin's nightlife. We demonstrated early on that African music is cool and doesn't have to shy away from House or Hip Hop. Our culture is now celebrated, admired and respected not only by Black people, but by people of all skin colours.
Furthermore, we have stood for emancipation at the turntables since the beginning, as we have deliberately focused on female headlining DJs, as the lineups in 2012 were completely male-dominated.
DJ Nomi is our main DJ and is considered the first wellknown female Afrobeats DJ worldwide. Many female DJs name DJ Nomi as their main inspiration for starting a DJ career. Nomi has also become very popular as an MC, beating her male colleagues by the dozen when it comes to entertainer qualities on the mic.
Our other female DJs Ukai & Hanaby have also made numerous national and international appearances.
Since homosexuality is still a taboo subject in many Black communities, tolerance in terms of sexual orientation has always been very important to us. Queer DJs and artists have always been part of our lineups and we have always made sure that all guests can openly express their sexuality without fear of hostility. At our events in Africa, we have always proactively approached the LGTBQI* community to integrate them into our events as artists or guests.
Our song Divas de Angola with the openly bisexual artist Serafina Sanches is dedicated to the local, often hostile, queer community of Angola, which is also included in the related music video. https://www.youtube.com/watch?v=Pe1y9i6g0gM
Non-profit work
Non-profit work is an important part of our work as well. We have often supported organisations and events that support social causes by performing for free.
In 2019, when Mozambique was hit by the cyclone, we created a benefit event called '4 U – We Jam' together with EOTO ev. We performed with artists like Megaloh, Adi Amati, Hoe_Mies, Amewu and many more and raised over 2000€ in relief funds.
Intercultural commitment
Although we don't see ourselves as primarily politically active, we have always been keen to contribute to the visibility of the Black, Afro-Diasporic and African communities in Berlin's nightlife. Both at the turntables and as organisers and guests.
We have shown a new image of the Black community, e.g. that People of Colour and white people can feel welcome and comfortable with us and that African music is not just drums and tribal dances, but is cool and modern. Many guests have told us how they have acquired a new, modern image of Africa and the Black community through
our events.
Prejudices have been dismantled and new intercultural friendships and relationships have emerged.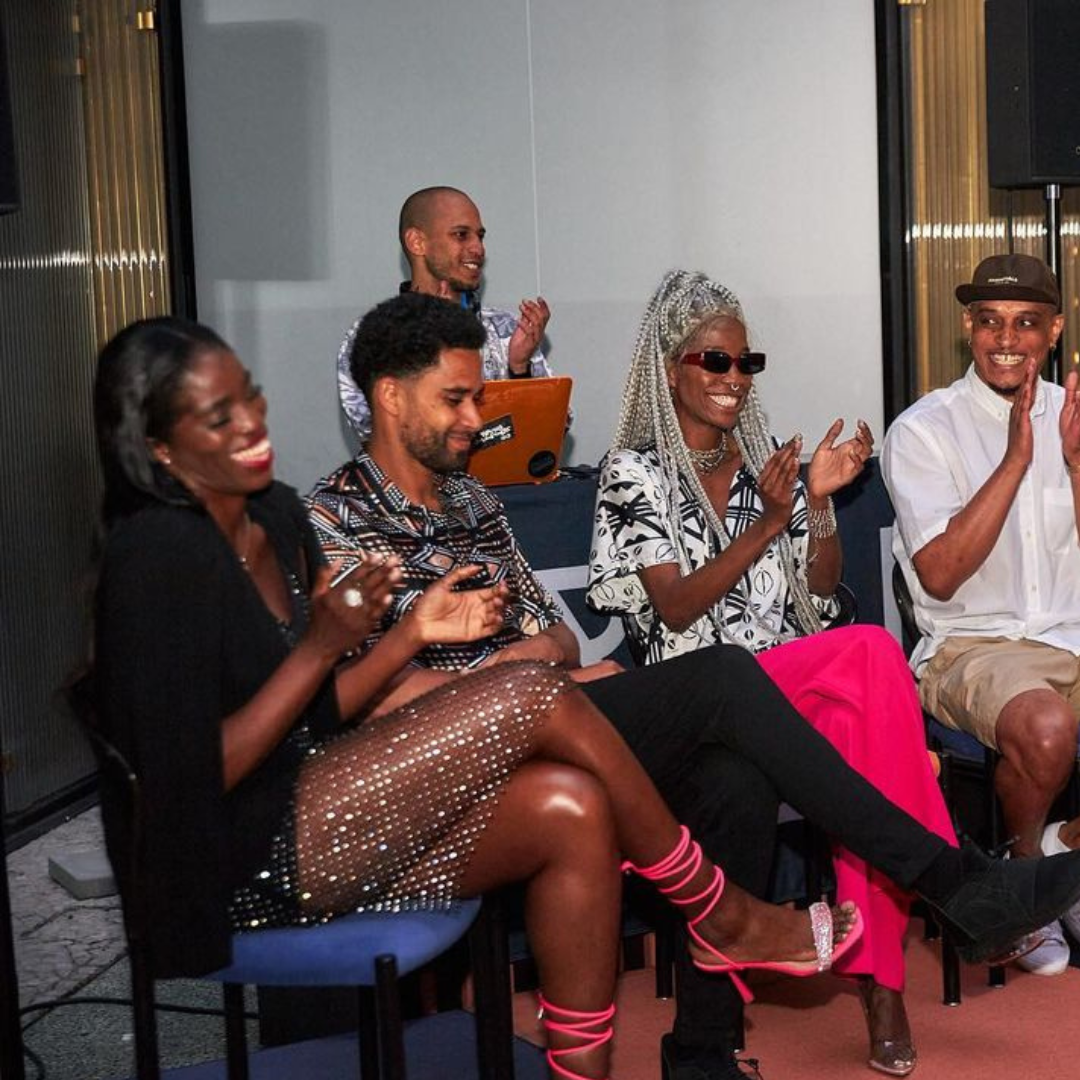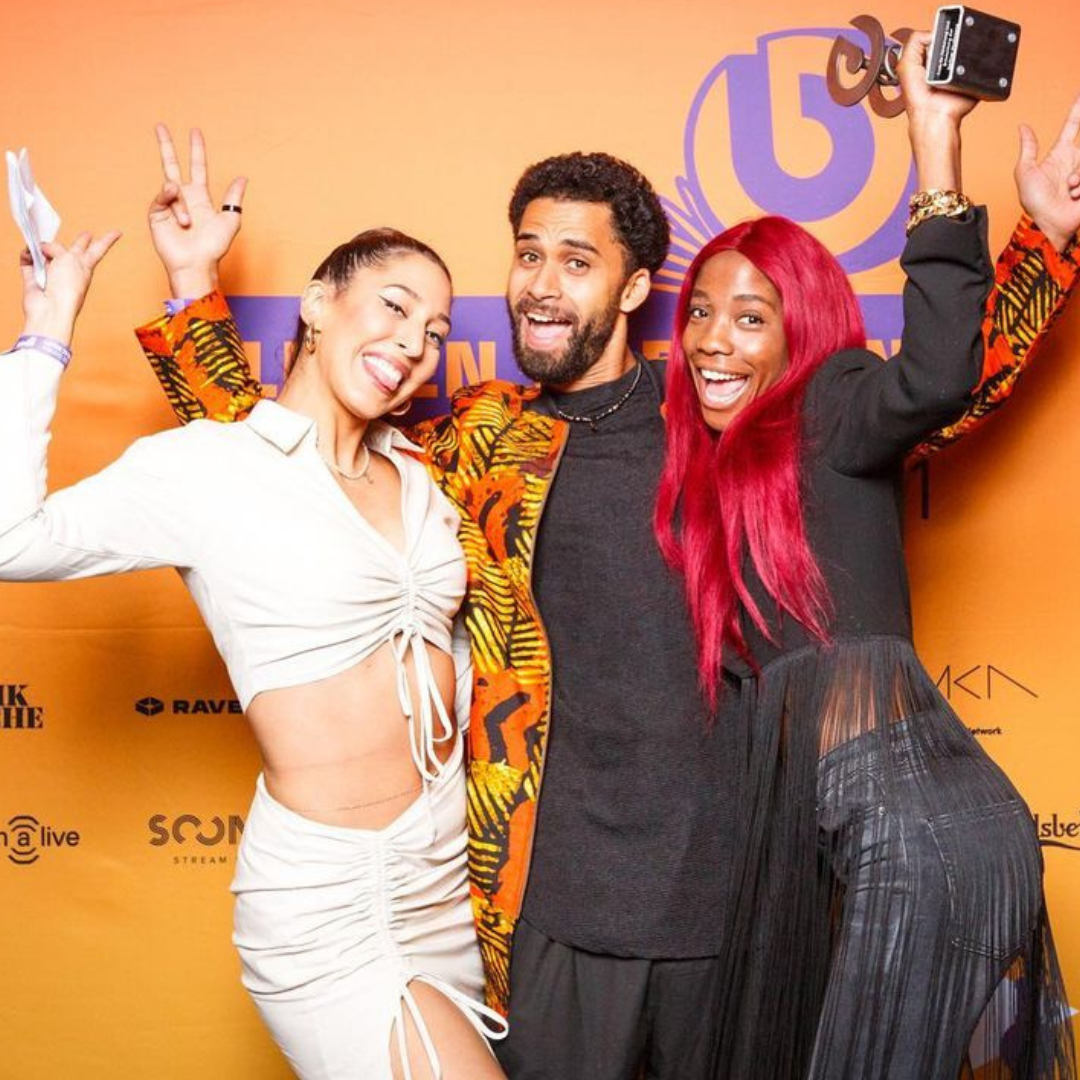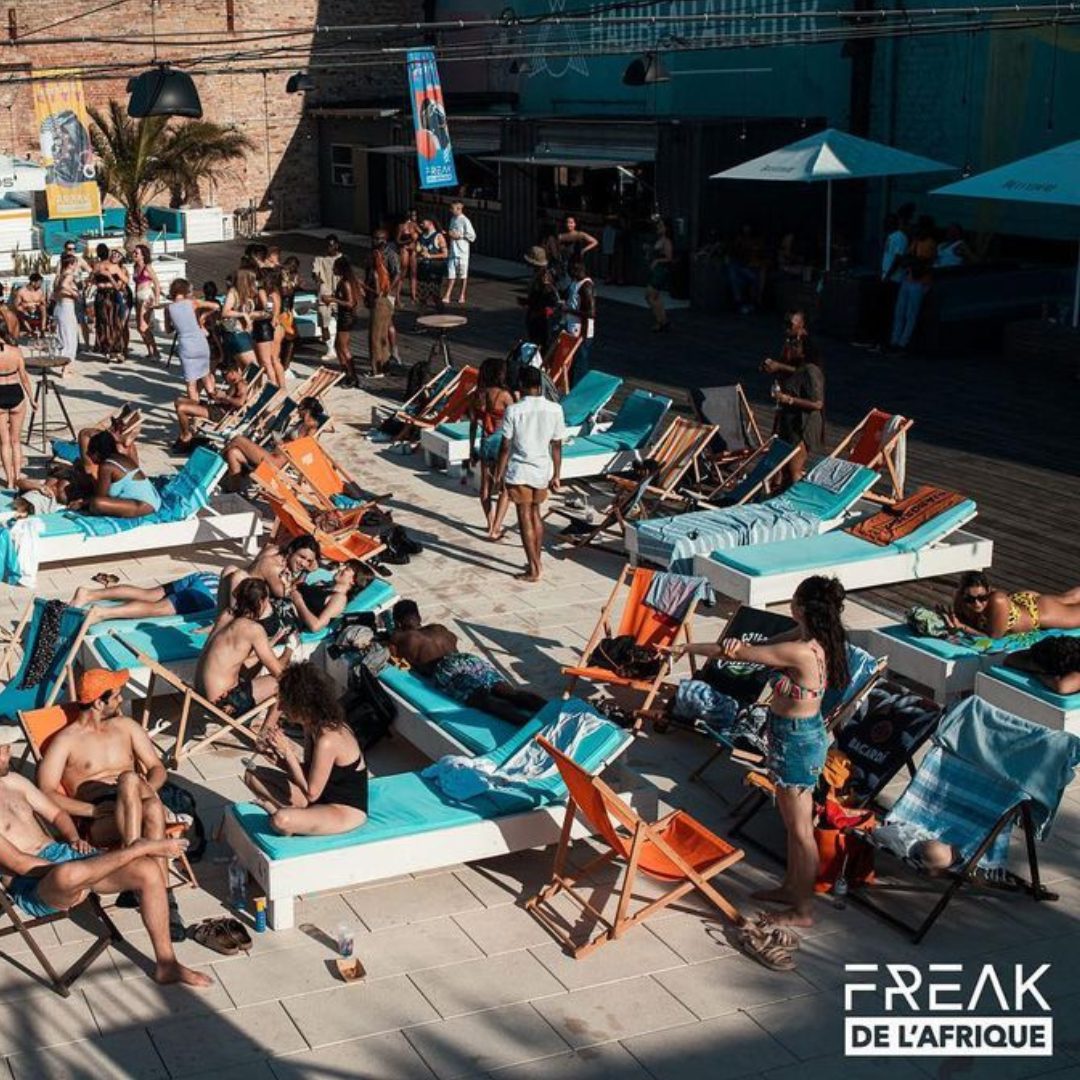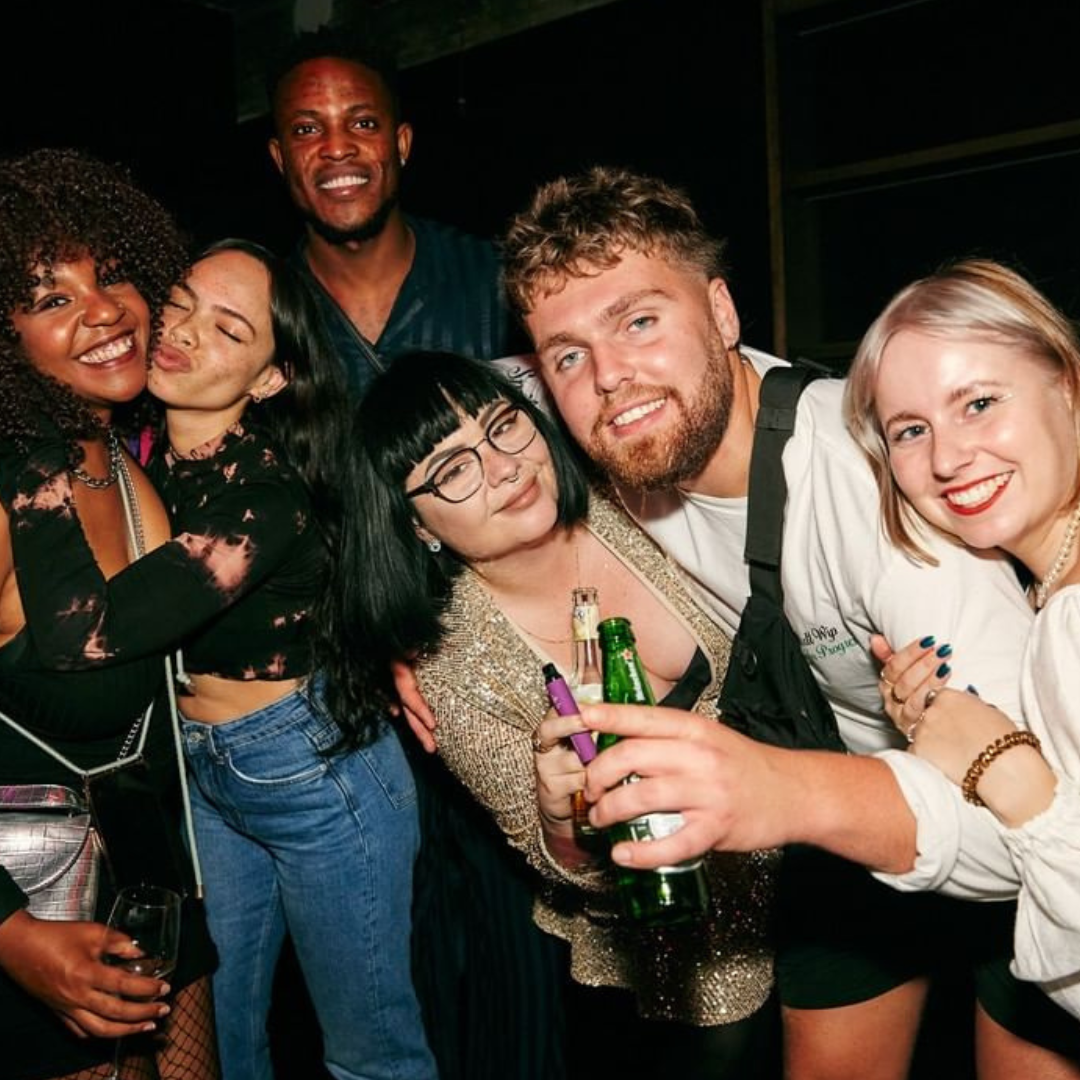 Summary
Events played: Fusion Festival, Red Bull Music Festival, Splash Festival, Hype Festival, East Africa Tour with Goethe Institut, MHD opening show in Berlin & Cologne, Black Atlantica stage at Berlin Carnival of Cultures, Kassel Documenta, Malek Berry opening show, Dandy Diary, Poetry meets Afrosoul, Winner of Afrobeats vs Dancehall Soundclash.
Clubs played: Berghain, IPSE, Watergate, Prince Charles, Yaam, Gretchen, St Georg, Haubentaucher, Weekend Club, Badehaus and many more
Countries played: Ghana, Angola, Senegal, Kenya, Mozambique, Madagaskar, Rwanda, Tanzania, Spain, Switzerland, Czech Republic, United Kindom.
Team Members: DJ Nomi, Wallizz, Young Gambinos, Ukai Ndame, DJ Freegah, Piccell, Lukinu, Christon & Roberta.